Submitted by

zsofiszekely

on Sun, 05/27/2018 - 21:55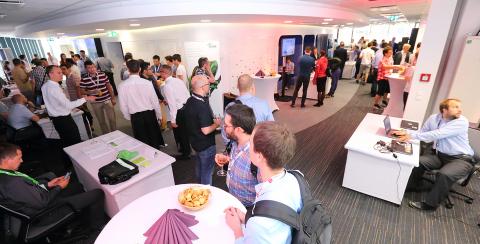 The eight main supporters this year are Nokia, Component Soft, Suse, Datacenter Corner Ltd, Ubuntu, Softiron, Telekom and Datera.
1, Nokia
The telecommunications and IT giant was among the first large companies to build an enterprise private cloud architecture based on OpenStack. After the sale of its mobile devices division to Microsoft in 2013, the company has had several successful business stories, including the Nokia N1 Android tablet, which got a favourable reception in 2015, and the demonstration of a 5G-ready network, with an expected worldwide commercial launch in 2020, while 5G chipsets will be released by Q3 2018.
2, Component Soft
With its 20+ years of experience in open source IT infrastructure and programming languages and recently in cloud technologies Component Soft offers training, consultation and support services for its enterprise customers throughout Europe and beyond. Our company is a Training Partner of the Openstack Foundation, a Kubernetes Service Partner, a Red Hat Technology Partner and an Authorized Oracle Education Partner. Our main specialties are Openstack, Docker and Kubernetes in cloud technologies, Linux, MySQL, Tomcat and JBoss in IT infrastructure as well as Python and Java Spring in programming languages. Besides regularly delivering trainings in these topics from Hungary to Ireland and from Sweden to Spain we also provide support and consultation for mission critical enterprise systems of our customers using the same technologies.
3, Suse
While OpenStack, along with other Open-source softwares, is an amazing invention, companies like Suse are very much needed in order to ensure that these programs keep improving. The firm focuses on enhancing several OSS products, including Linux, Ceph, and of course, OpenStack, while also providing company level support for them.
4, Datacenter Corner
The company offers full-service rack integration for businesses, and are familiar with both traditional servers and next generation data center technologies. Their experience and dedication provides excellent solutions and industry-leading quality.
5, Ubuntu
Since its first release in 2004, thousands of free software enthusiasts decided to join the Ubuntu community. The operating system, contrary to other Linux distributions, produces a single, free use version to all users. By now, they have created special editions for servers, devices, and OpenStack clouds as well.
6, Softiron
Engineering both software and hardware, Softiron provides a unique approach to the world of IT. Their flagship products are HyperDrive and Hypercast. The former is a software-designed storage platform, while the latter is a system created for effective real-time video streaming. HyperDrive has native support for open-source systems, including Kubernetes and most importantly, OpenStack.
7, Deutsche Telekom Pan-Net, s.r.o.
The joint network of Deutsche Telekom is a cross-border and cloud-based telecommunication production, which aims to be a platform of the future. The system focuses on spreading new services throughout Europe within a few days. Based in Bratislava, Slovakia, the company is a pioneer in transforming the whole industry.
8, Datera
Datera's main mission is to transform today's data centers for tomorrow. With the employment of IT professionals, the company offers the ability to have flexible systems similar to the ones AWS, Google and Microsoft have. Their adaptability to the ever-changing customer needs makes it an ideal choice for companies that aim for double digit growth.